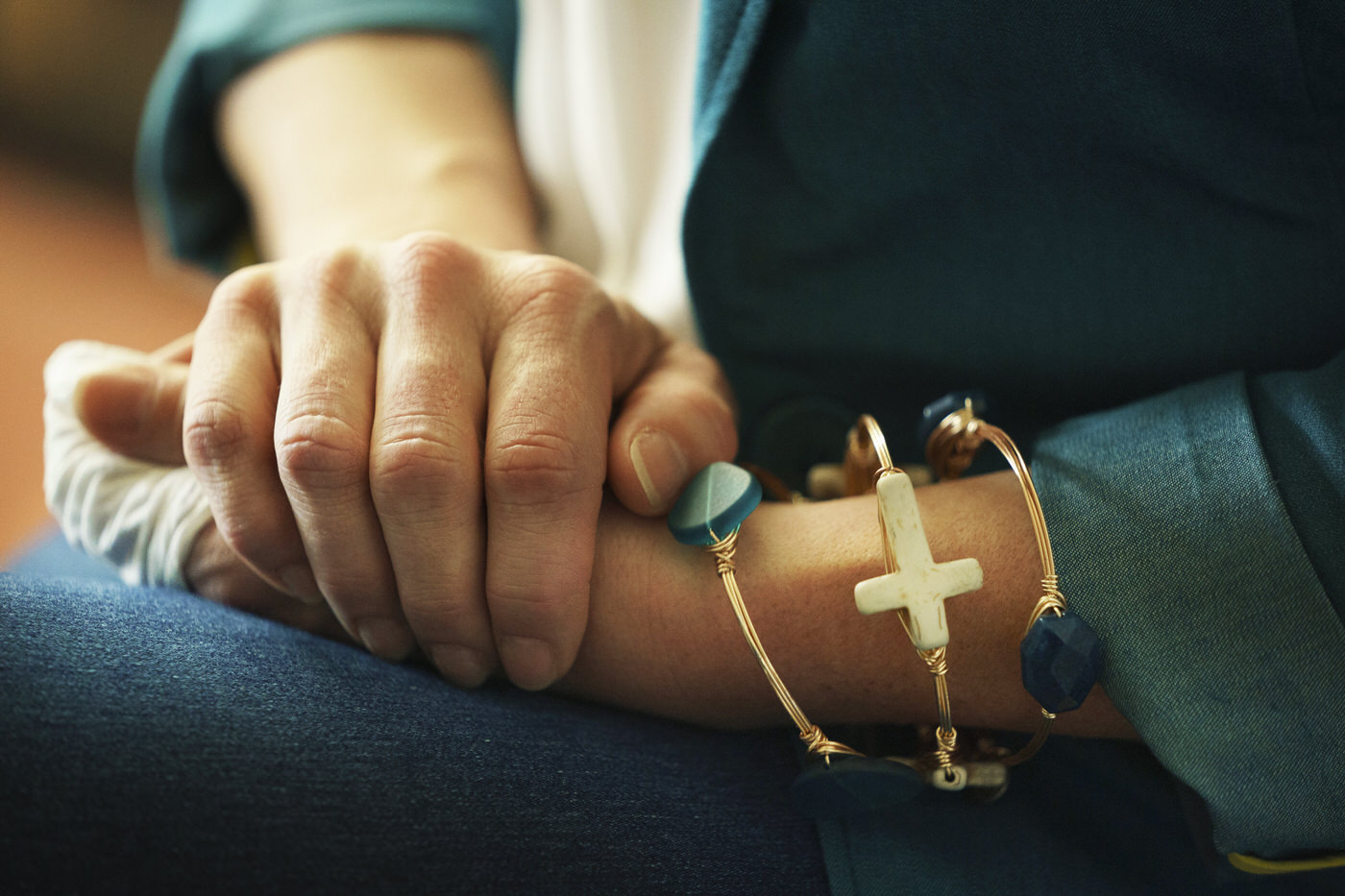 "I remember thinking, 'But he's a priest. He's a priest and this is normal.'"
– Patty Fortney-Julius
"I remember him always in his underwear. White underwear with a blue ring around the top."
– Carolyn Fortney
"They pulled the rug of heaven out from under us."
– Jeannie Fortney-Webster
"In our day, if you were born into a Catholic family … that priest was next to God."
– Patricia Fortney
"Be very careful of someone who loves your child too much. Because no one loves your child like you do."
– Patricia Fortney
"When you grow up in a Catholic Church in a Catholic family in a Catholic town in the Catholic culture, it's part of who you are. So you don't even question that the priest is doing anything wrong. Even when he's ... touching you or kissing you."
– Carolyn Fortney
"We were raised not to burden people. We were raised not to talk about immoralistic things. And this was immoral. It was shameful. So we didn't talk about it."
– Teresa Fortney-Miller
"You get mad but you don't know how to handle it. You just go inward on it. To this day I couldn't even explain it. It just bothers the hell out of you. You can't keep your mind on anything for five minutes."
– Edward Fortney, the girls' father
"It started with just a hug. Then it became a hug and snapping your bra. And then it would be a kiss. And then he would, it was like a wet kiss at first. And then he'd get more comfortable, and he'd try to stick his tongue in your mouth."
– Lara Fortney-McKeever
Betrayed by faith
Five sisters abused by one priest. This is their story.
‌
Thursday, September 20, 2018
")}else $("#newSocialShare").remove()})
The new parish priest came to Lara Fortney's fifth-grade class asking for volunteers to help in the rectory. A middle child from a big family, she stood out as the best behaved, the one who jumped when anything was asked of her. And this was a request from a Catholic priest, a man she believed was a bridge to God.
Her hand shot into the air.
Today, 35 years later, Lara is sure Father Augustine Giella already knew about her family.
One boy. Eight girls.
In time, Giella would come to sexually abuse five of the sisters.
Nearly four decades later, his crimes stand apart — the audacity of one man to so thoroughly devastate a single family — in the sweeping Pennsylvania grand jury report that uncovered abuse by 301 predator priests across six of the state's dioceses. Since its release last month, the report by the state attorney general has brought new urgency to the international crisis over child sex abuse within the Catholic Church. Already other state attorneys general have opened similar investigations, including in New Jersey, where Giella ministered for 30 years before being moved to Pennsylvania
He died in 1993 at age 72 while awaiting trial after police searched his home and found little girls' underwear, vials of urine, and photos of naked children, including Carolyn Fortney, the youngest of the siblings.
Even in death, though, Giella continued to prey upon the family in another tragic way.
He drove them to silence.